Sustainable Development Goals (SDGs) eLearn Award Scheme 2023
2023-02-24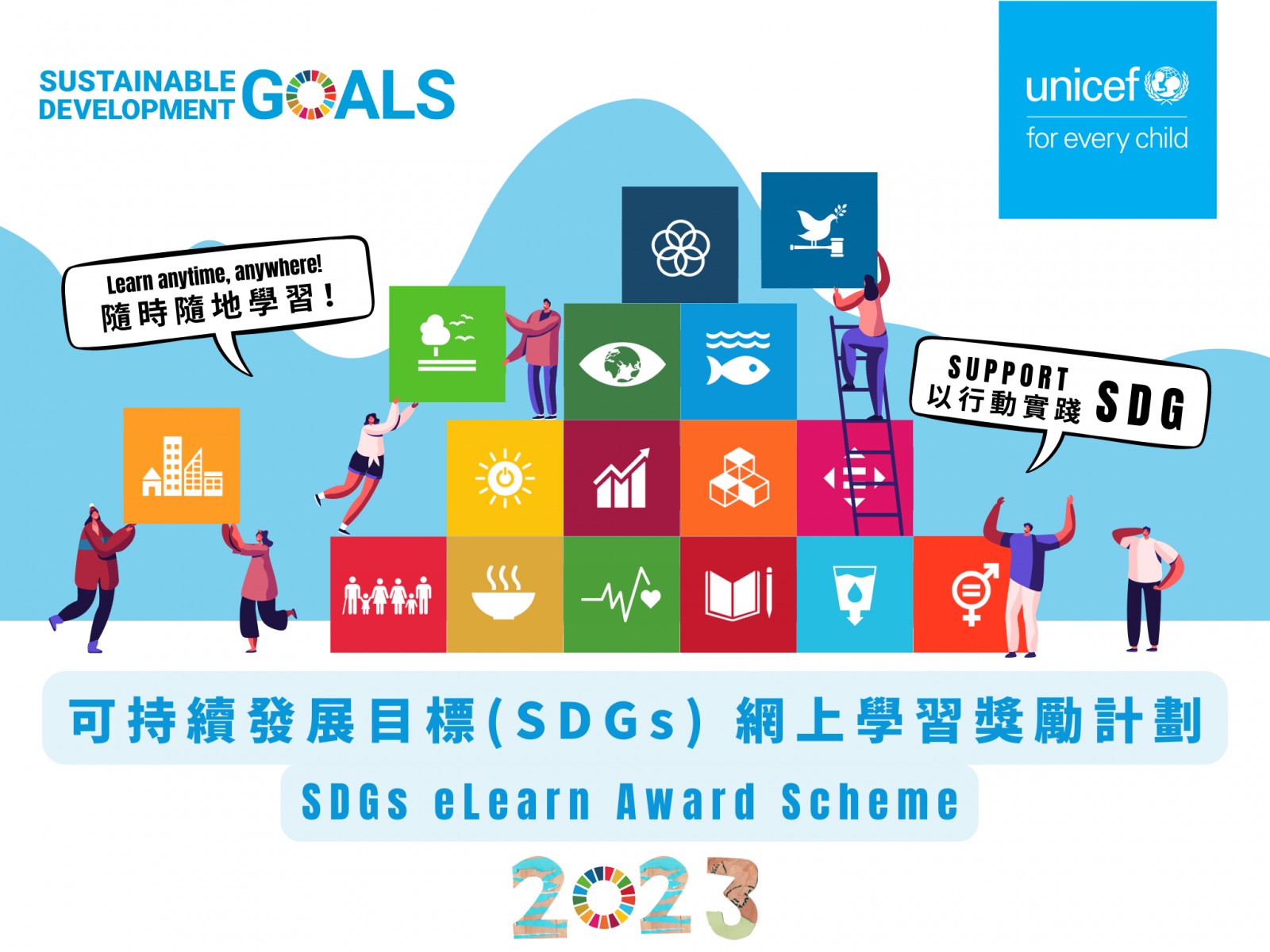 Translating SDGs into actions, UNICEF HK organizes the SDGs eLearn Award Scheme. Through an eLearn platform and self-directed learning, the Scheme allows students to take online lessons on different SDGs and take practical actions in daily life in support of sustainable development of local community and the world.

Objectives
To promote the United Nations Sustainable Development Goals, to educate students and raise their awareness on global issues.
To nurture global citizenship by fostering students' commitment and actions in support of the Sustainable Development Goals.
To encourage self-directed learning, and to connect online and offline learning experience.
Details
Eligible candidate: Secondary 1 to 6 students
Registration Deadline: 17 March 2023 (Friday)
Scheme Period: 20 March to 19 June 2023

Enrolment
All students are welcome to join the scheme and compete for student awards.
Please submit the Student

Registration Form

by 17 March 2023 (Friday).
A personal learning account will be created for the registered students to login the UNICEF HK eLearn Platform.